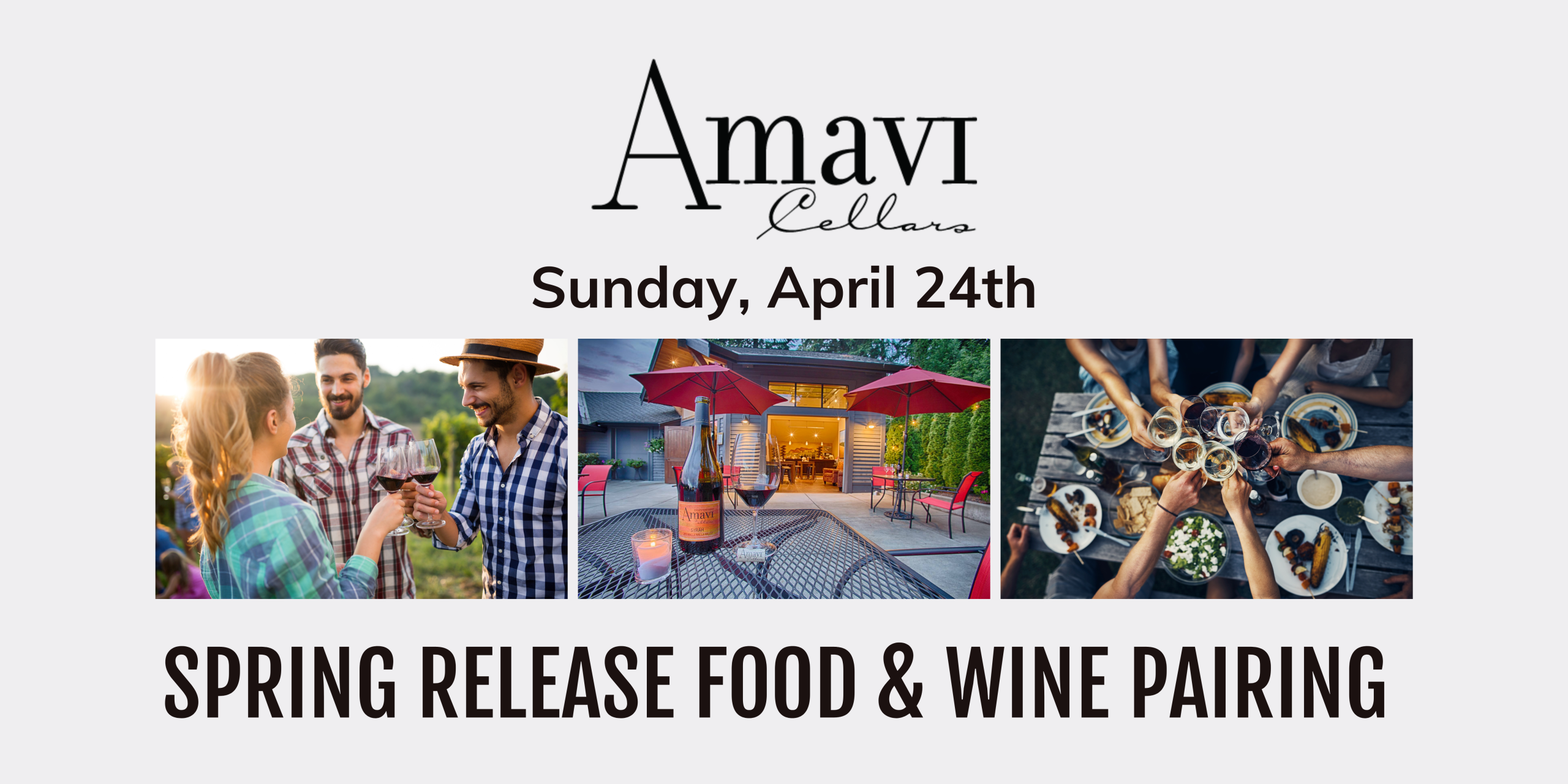 Amavi Cellars Spring Release Food & Wine Pairing
Sunday April 24, 2022
11:00 AM - 2:00 PM
Food & Wine Pairings were introduced in our Walla Walla location in the spring of 2021. Because of the rave reviews we received from club members and guests alike, we are bringing this experience to our Woodinville tasting room this year!
On Sunday, April 24th, you can enjoy three delicious pairings expertly crafted by Chef Danilo Amato (Amato Catering/The PicNic Table Café) to accompany Spring Release wines from Amavi Cellars. Our featured pairing menu for this event includes:
2021 Sémillon
Paired with Parma Prosciutto and Summer Melon on house croissant bread toast and a red wine and fig reduction
2021 Cabernet Franc Rosé
Paired with Cold Poached Wild Salmon Niçoise (Italian salsa verde, soft boiled egg, boiled potatoes, cherry tomatoes, and green beans)
2020 Walla Walla Valley Syrah
Paired with Grilled Tender Beef Teres Major, Calabrian Nduja, and grilled peppers spread on a brioche slider bun
*As always, this spring release event is a complimentary experience for Amavi Cellars and Locals Only Club Members; reservations are required.
---
Event Cost: 55
Event Details:
Sunday April 24, 2022 11:00 AM - 2:00 PM