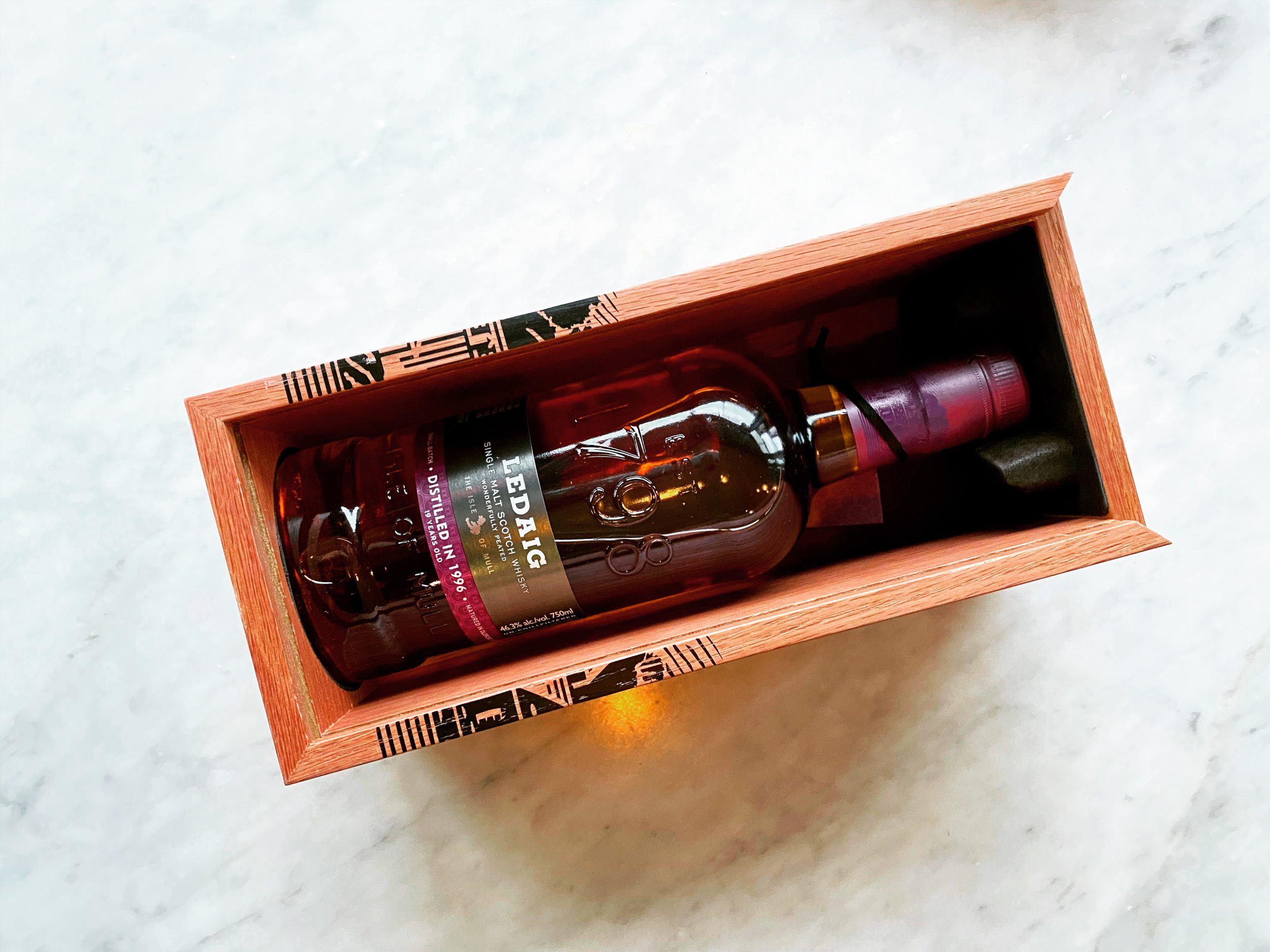 Break-even Bottle No. 30 | Ledaig 19 Year 1996 Vintage | The Cottage
Tuesday March 16, 2021
4:00 PM - 9:00 PM
Our break-even bottles are exquisite and rare, outside of what you'll typically see on menus. One of those drinks that you savor and immediately want to share with your best friend. We feel the same way and want to share these with you, so we're selling these bottles in 1 oz. pours for cost. (Which is, legally speaking, the lowest we can go.) Tuesdays only, we open the bottle at 4p and sell 1 oz pours until it's gone.
Reservations (https://resy.com/cities/bol/the-cottage-bothell) highly recommended but not required.
Bottle No. 30 is Ledaig 19 Year 1996 Vintage. This Single Malt Scotch Whisky is some of the first spirit distilled when peated single malt production commenced at Tobermory Distillery in 1996. Peat-dried malted barley is married with naturally peat infused water from the distillery's private water source, a dark aromatic lochan, high in the mountains above the village of Tobermory, ensuring an intense smoky flavorsome character. Matured in superior Oloroso sherry casks the result is a wonderfully peated single malt, with apple and a hint of mint with citrus aromas. These disappear into the dark as the peaty embers glow into a smoky finale.
Distilled and filled into cask in the summer of 1998, this delicious Ledaig was matured for almost 6 years before being transferred to Oloroso Sherry casks in the summer of 2004 for a further 13 years.
97 points, Ultimate Beverage Challenge
46.3% ABV
PRICE: TBD | approximately 25 servings
Event Details:
Tuesday March 16, 2021 4:00 PM - 9:00 PM