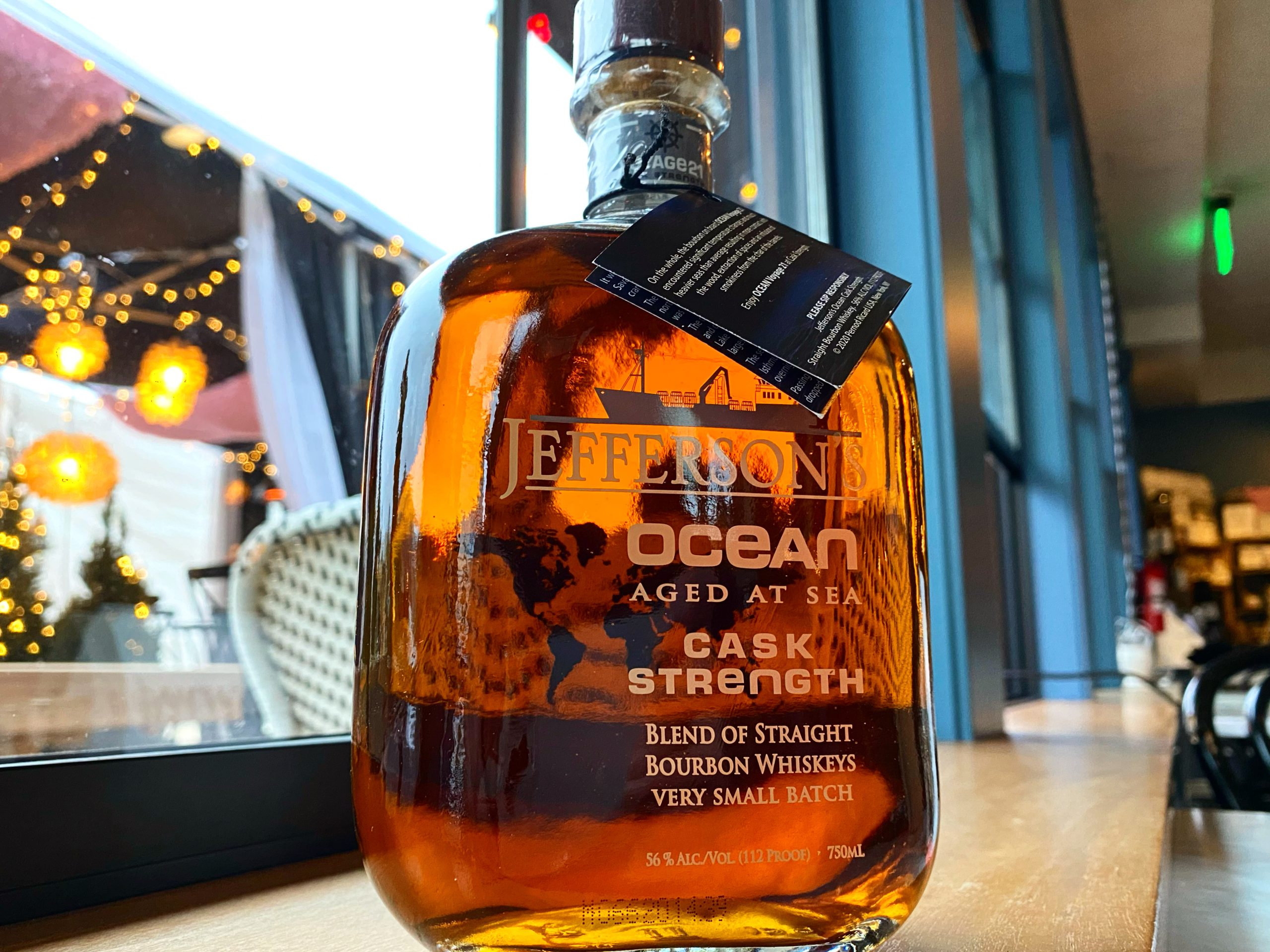 Break-even Bottle No 32 | Jefferson's Bourbon Ocean Voyage 21 | The Cottage
Tuesday March 30, 2021
4:00 PM - 9:00 PM
Our break-even bottles are exquisite and rare, outside of what you'll typically see on menus. One of those drinks that you savor and immediately want to share with your best friend. We feel the same way and want to share these with you, so we're selling these bottles in 1 oz. pours for cost. (Which is, legally speaking, the lowest we can go.) Tuesdays only, we open the bottle at 4p and sell 1 oz pours until it's gone.
Reservations (https://resy.com/cities/bol/the-cottage-bothell) highly recommended but not required.
For break-even No 32, we let an old friend take us on a journey. We have bottles from Voyage 4 and 12 on our shelf already…we now have a chance to taste Jefferson's Bourbon Ocean Voyage 21!
It was a rough trip for Ocean Voyage 21 from Savannah to Manzanillo as the hurricane season cranked up a month ahead of time. The seas were very rough until we reached port at the north entrance to the Panama Canal where Voyage 21 was held up for a day to allow traffic to clear. The quiet waters offered a respite for both the bourbon and crew as we maneuvered through the locks and Gatun Lake which, at the time of its creation in 1907, was the largest man-made lake in the world. The seas were not as heavy on the Pacific side of the Isthmus of Panama but we were plagued with strong overnight squalls all the way to Tahiti. Passing New Zealand to the north, air temperature dropped but the seas remained moderate through to Brisbane.
Ocean Voyage 21 was hit by another strong squall off Sydney but the foul weather was pushed north and east as we rounded west to Melbourne and Fremantle.
North through the Indian Ocean and the Singapore straights, the temperature rose from the low 50's to the mid 90's. Except for a caution regarding an increase in pirate activity in waters declared as 'the most perilous' by the U.N., Voyage 21 made the passage to China, South Korea and Japan without incident. Back in the Atlantic for the second half of our journey, the hurricane season was in full swing. While 0V21 was never caught in a major storm, the seas were very rough throughout the north Atlantic and right down to docking and discharging our cargo in Savannah. On the whole, the bourbon on board OCEAN Voyage 21 encountered significant temperature changes and much heavier seas than average resulting in more contact with the wood, extraction of spices and an infusion of smokiness from the char of the barrels.
Enjoy OCEAN Voyage 21 at Cask Strength.
PRICE: TBD | approximately 25 servings
Event Details:
Tuesday March 30, 2021 4:00 PM - 9:00 PM