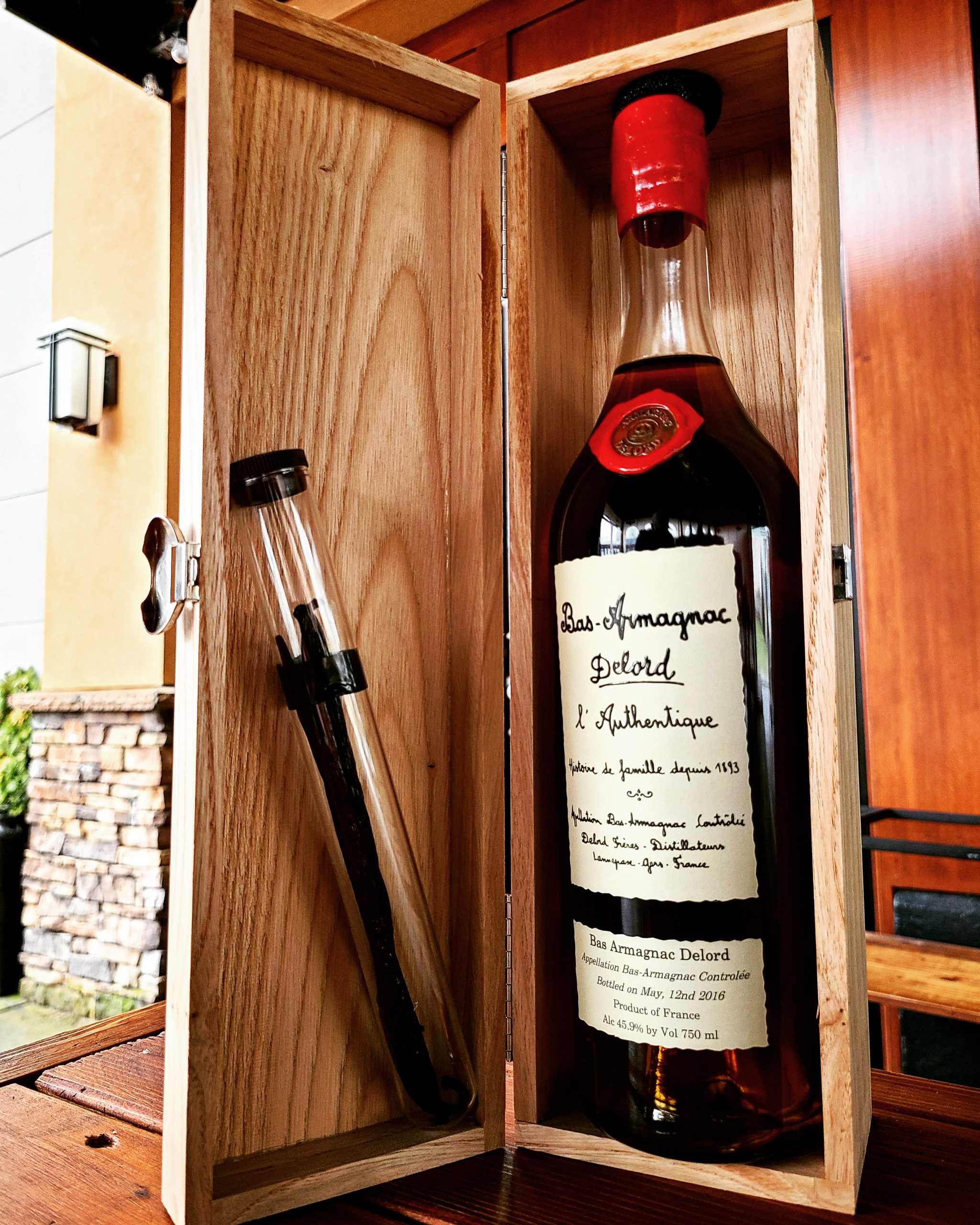 Break-even Bottle No 78 | Delord Bas-Armagnac Authentique 35 Cask Strength | The Cottage
Tuesday February 22, 2022
4:00 PM - 5:00 PM
The Cottage break-even program presents bottles that are exquisite and rare, outside of what you'll typically see on menus and sold at our cost. Tuesdays only, we open the bottle at 4p and sell 1 oz pours until it's gone.
Reservations are highly recommended but not required.
https://resy.com/cities/bol/the-cottage-bothell
A beautifully balanced start delivers soft dried fruit balancing against wood notes of spicy ginger and cocoa that gain dominance towards the end to create an Armagnac with a medium-dry wood laden finish
Tasting notes:
The grapes that make up this fine sipping Armagnac come from the terrain of the much revered appellation Bas-Armagnac. This particular 1985 vintage Armagnac from Delord was bottled on 4 December 2012.
Nose: A herbaceous, almost confectionery, twang (similar to Allens mint leaves) cuts through diverse layers of dried fruit (prune, raisin and dried fig) as dark chocolate develops into sugary after dinner mints. The dried fruit then softens into a fig jam, with notes of lemon and orange rind that shimmer over a backdrop of wood.
Taste: Thin and light, this is a sippers Armagnac – nicely balanced start with soft undertones of fruit that work harmoniously with the wood notes chiming from the oak influence. It is spicy, with shaved ginger and cloves developing with the mouth-drying dark chocolate that was evident on the nose. The herbaceous notes are no where to be found on the palate, and instead the wood takes a dominant role towards the middle-end with (as already noted) mouth-drying dark chocolate and spices burning out the prune and sultana.
Finish: Decent and quite dry, nutmeg and ginger remain as the tip of the tongue dries with notes of wood and the aftertaste of an under-ripe persimmon – furry and drying with tart fructose sugars.
PRICE: 5.76
---
Event Cost: 5.76
Event Details:
Tuesday February 22, 2022 4:00 PM - 5:00 PM