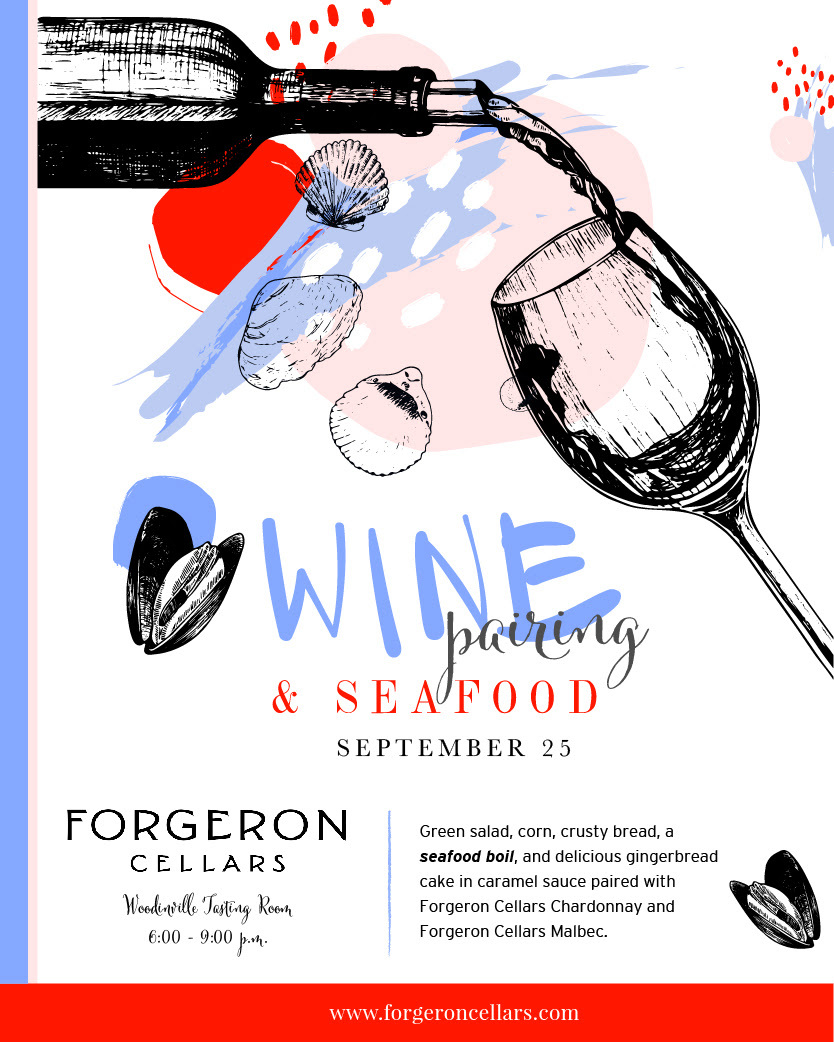 Forgeron Cellars Seafood Boil
Saturday September 25, 2021
6:00 PM - 9:00 PM
Wine Pairing & Seafood
Woodinville Tasting Room
September 25 | 6:00-9:00 p.m.
$80 per person | $65 Wine Club
Join us for savory seafood, great company, Forgeron wine, raffles, and a good time!
Green salad, corn, a seafood boil, and delicious gingerbread cake in caramel sauce paired with Forgeron Cellars Chardonnay and Forgeron Cellars Malbec.
Advance ticket purchase required.
DETAILS:
Groups seated separately
Seating is limited.
Social distancing will be respected
All cancellations must be made 48 hours ahead of time.
---
Event Cost: 80
Event Details:
Saturday September 25, 2021 6:00 PM - 9:00 PM