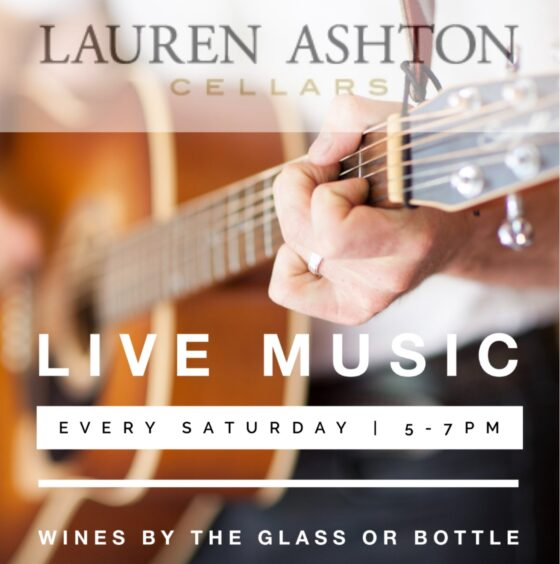 Live Music Saturday at LAC, featuring Larry Murante
Saturday October 30, 2021
5:00 PM - 7:00 PM
Join us every Saturday night from 5-7pm at our Lauren Ashton Cellars tasting studio in the heart of Woodinville's Hollywood District for FREE LIVE MUSIC and wine by the glass or bottle.
October 30th will feature Larry Murante!
About Larry Murante:
Larry Murante has a well-earned reputation as one of the Northwest's finest contemporary singer/songwriters. Larry's music combines the best of raw talent and carefully honed technical skills. His 3-octave voice reflects some of the best pipes around, as well as years of formal training. When it comes to songwriting, Larry brings a poet's sensitivity and insight to his subjects. His songs celebrate music, love, companionship, family, a roof overhead, and the resilience of the human spirit.
Event Details:
Saturday October 30, 2021 5:00 PM - 7:00 PM