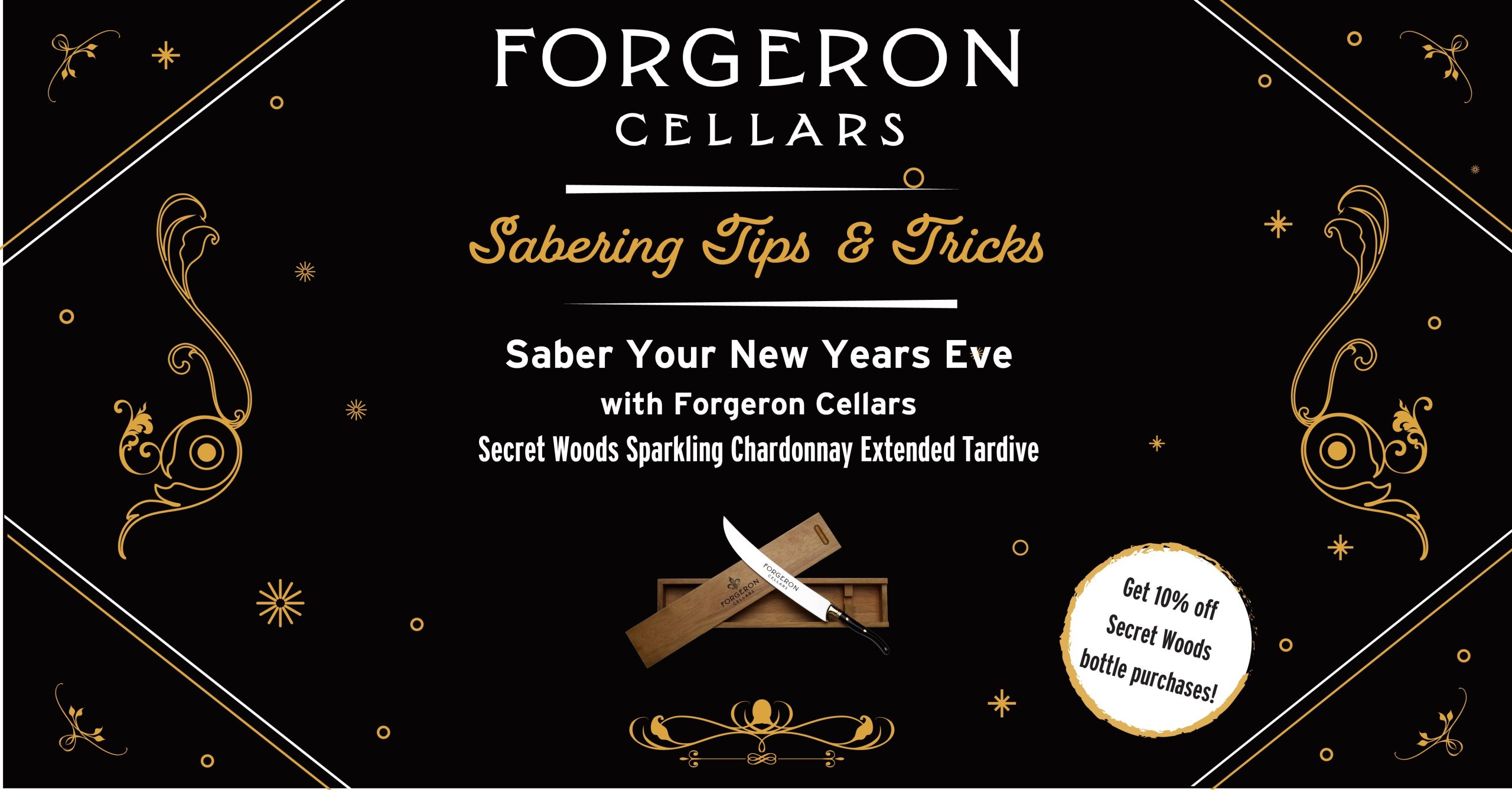 Saber Your New Years Eve
Sunday December 26, 2021
12:00 PM - 6:00 PM
Saber Your New Years Eve with Forgeron Cellars
Secret Woods Sparkling Chardonnay Extended Tardive
Purchase a Champagne Saber and any bottle of wine and get a live demonstration on how to safely saber a bottle of sparkling wine.
https://youtu.be/MMedCSSG3N0
Have a Sparkling New Year! Enjoy 10% off bottles of sparkling, and enjoy a salty pairing! Kettle sea salt chips with onion dip, truffle popcorn, chocolate with potato chip bits by Chuao.
Event Details:
Sunday December 26, 2021 12:00 PM - 6:00 PM