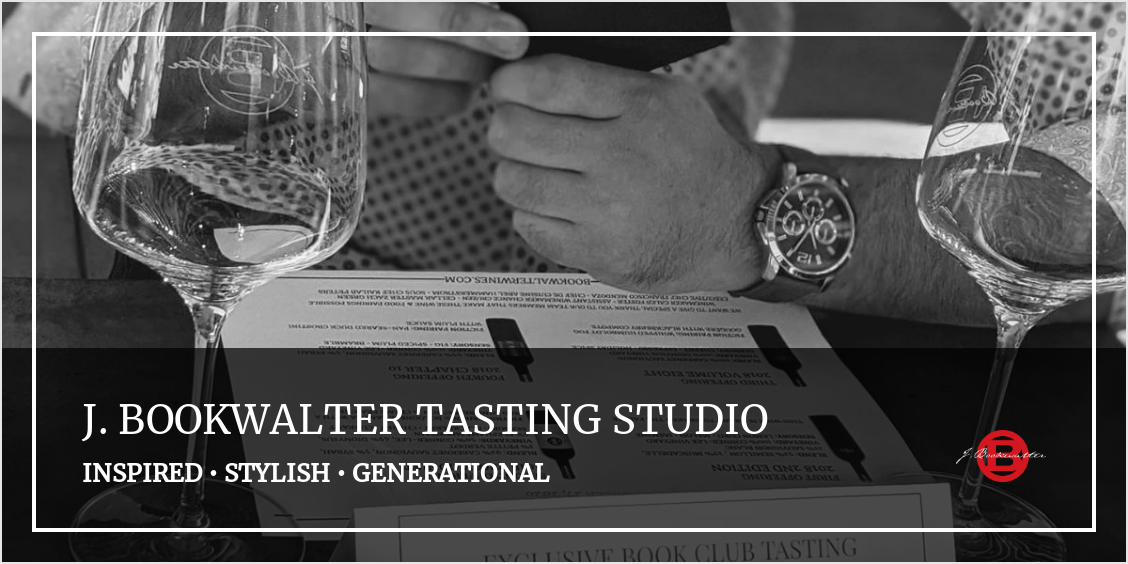 Seated Wine + Food Pairing | J. Bookwalter Tasting Studio
Friday March 19, 2021
4:00 PM - 6:30 PM
DISCOVER J. BOOKWALTER-
J. Bookwalter Winery has been crafting high-quality, world-renowned Cabernets for over 35 years in the heart of Wine Country. While our notoriety has come from producing incredible Cabernets and Red Bordeaux blends, we have an "undiscovered" wine portfolio we are excited to share with you.
A SPECIAL INVITATION-
We invite you to join us for a seated wine and food pairing. This elevated pairing will feature four of our lesser-known, small-lot, limited production wines. If you haven't visited us before this is the perfect opportunity to join us in our urban Tasting Studio, located just north of Seattle in the classic Hollywood District of Woodinville.
WE ANTICIPATE YOUR VISIT!
This tasting is a fantastic opportunity to taste through the hidden gems of our extensive wine selections, while enjoying pairing selections being brought to you by Italian-born Chef, Danilo Amato. Talk about a perfect pairing! Chef Dani believes that food should be made from quality ingredients, handled with care, and prepared at the height of freshness and we could not agree more! See you on March 19th!
.
.
.
DETAILS FOR THE WOODINVILLE SEATED TASTING
SEATING IS LIMITED SO RESERVE YOUR TICKETS TODAY!
WHERE: J. Bookwalter Tasting Studio Woodinville
14810 NE 145th St, Building B
Woodinville, WA 98072

WHEN: Friday, March 19, 2021
FIRST APPOINTMENT: 4-5 PM
SECOND APPOINTMENT: 5:30-6:30 PM
PRICE: Retail- $35 Club Price- $26.25

RSVP & TICKETS: To reserve your seat please purchase a ticket via our website. Each attendee will need their own ticket, with a maximum group size of 4 people.

WHAT TO EXPECT: You will be presented with two flights of two wines, for a total of four wines. Each flight will have one white and one red wine thoughtfully paired with delicious bites from Amato catering

This is a pairing experience with a guided tasting to explain our wines and to acquaint you with our lesser-known wines in the Bookwalter wine portfolio. Questions and feedback are welcomed.

This is a great experience for our Club Members or those that are new to Bookwalter!

*The health and safety of our staff and guests is of the utmost importance. This will be a seated, socially distanced tasting. We will be following all King County Health Department guidelines for a safe and fun experience.
---
Event Cost: $35.00
Event Details:
Friday March 19, 2021 4:00 PM - 6:30 PM