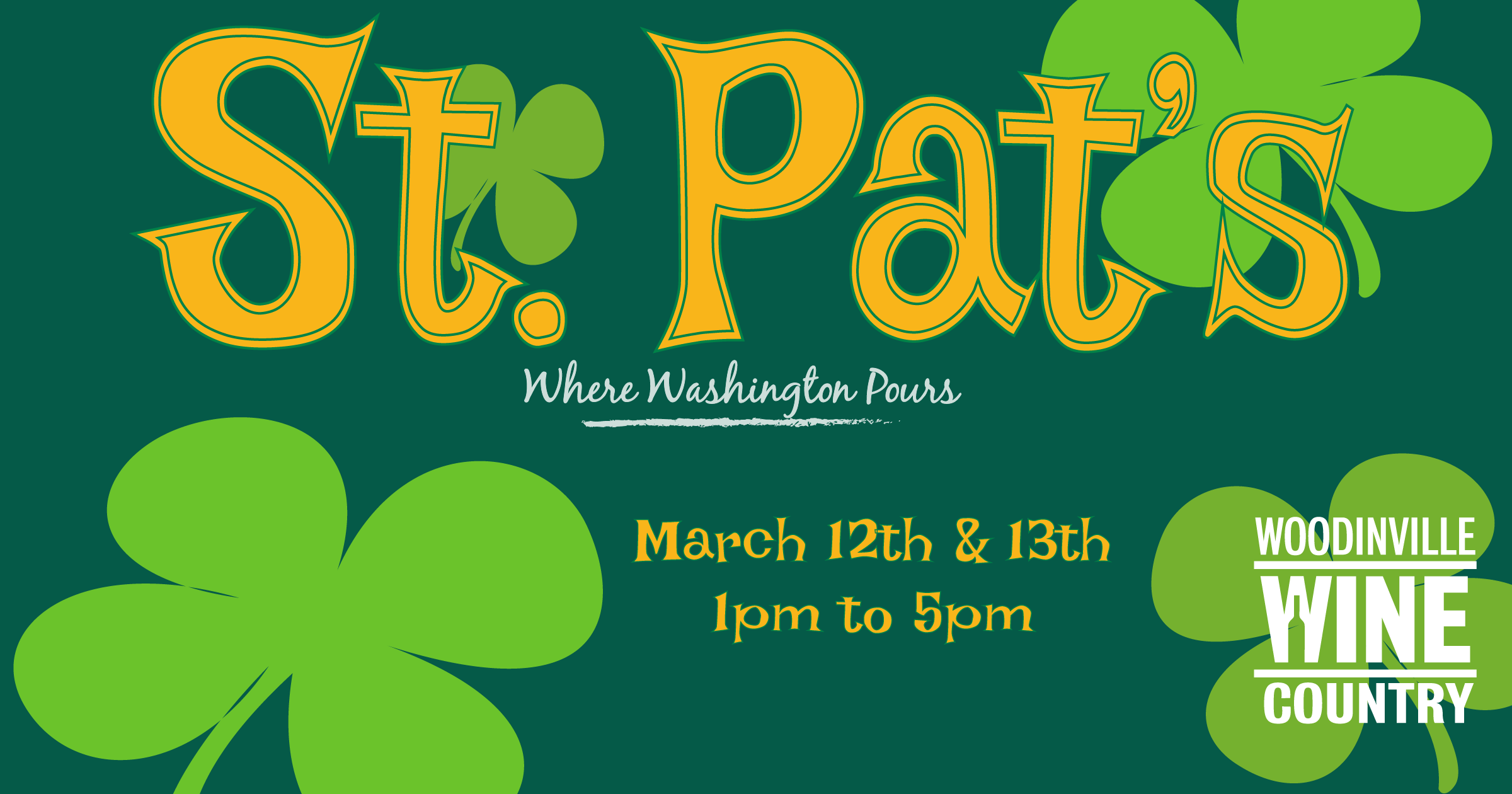 St. Patrick's Wine Walk
Saturday March 12, 2022
1:00 PM - 5:00 PM
Kick off St. Patrick's Day with a weekend of wine tasting in Woodinville Wine Country.
Tinte Cellars and Woodinville Wine Country invite you to a weekend of tasting, toasting, and celebrating. Tinte Cellars Woodinville will be pouring the new Irish Eyes Wine and spreading heaps of good luck. Let's toast to a life filled with good fortune and good company. May you dress festively and be full of cheer.
Take advantage of your complimentary shuttle service for quick pick-ups and drop-offs at designated locations in each district. At check in you will receive a wristband that grants you access to the shuttle. Within the St. Pat's digital ticket the wineries will be listed, shuttle stops locations will be provided, and special discounts at some wineries.
To complement the spirit of the event, we also wish to emphasize safety. With so many tasting experiences here, we ask that you designate a non-drinking driver who will also be allowed to tour the wineries with you without purchasing a St. Pat's ticket. Additionally, we recommend that you enjoy one of the many restaurants in Woodinville prior to attending St. Pat's.
Early Bird Tickets: $50 (until February 7th) – Use promo code: stpatbird
Advanced Tickets: $60 (until March 11th) – Use promo code: 5stpat
Day of Event Admission: $65 (March 12th & 13th)
Price includes access to both dates, one wine pour (please bring each day) and FREE shuttle pass between districts. Wineries will vary from 2-4 wines available to taste with a minimum of one wine at each location. However, we encourage you to buy glasses of wine, bottles, cases and/or wine club memberships.
---
Event Cost: 60
Event Details:
Saturday March 12, 2022 1:00 PM - 5:00 PM