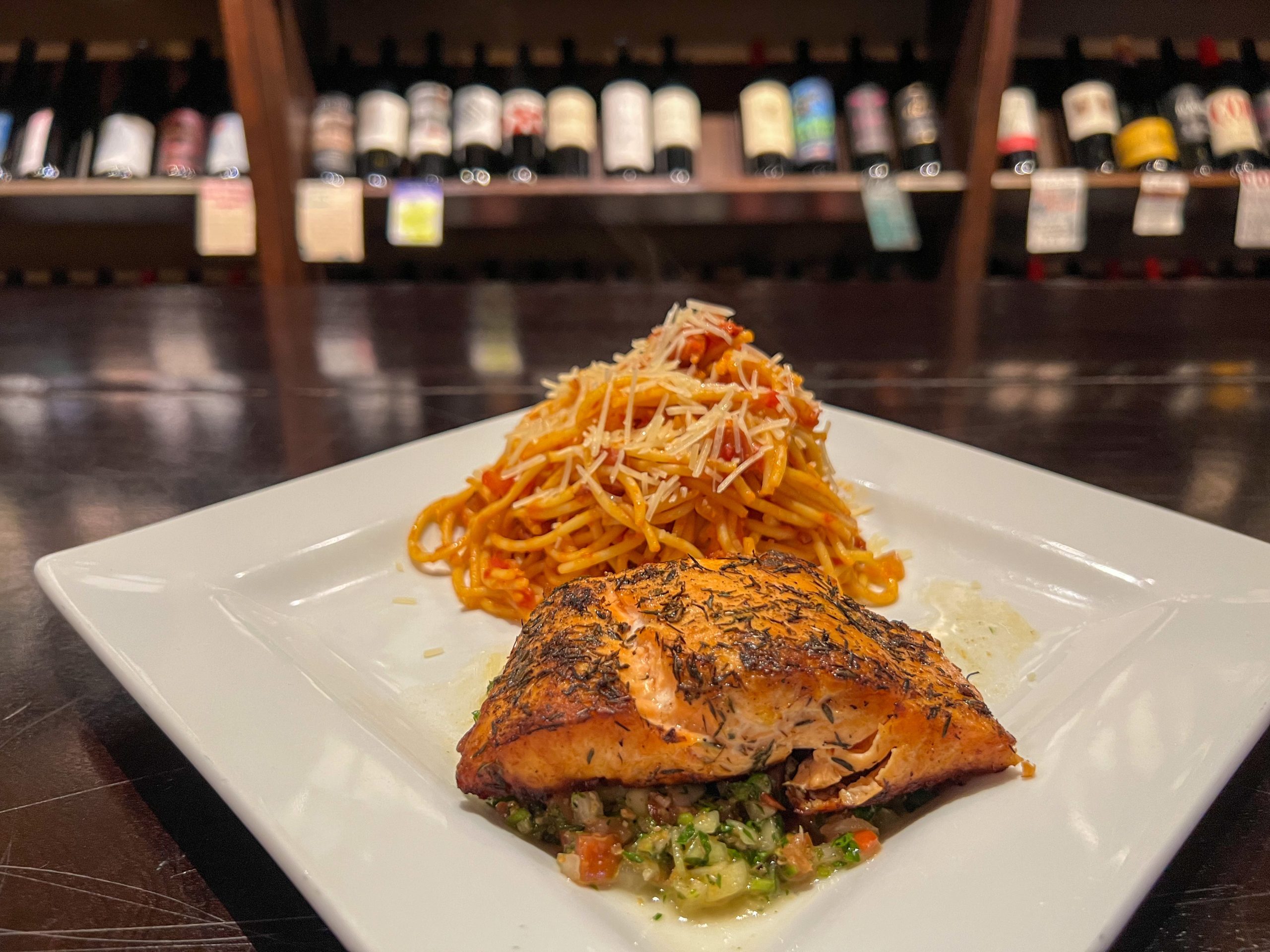 Valentines Day At Village Wines
Monday February 14, 2022

Do you need Valentine's Day plans? Village Wines has you covered! Join us for a unique menu designed by Chef Getulio and Chef Angel. This menu is available for one night only so don't miss out!
Start off your evening with their Capricorne Mediterranée ($8)- sliced plantain combined with cream cheese and salmon on a bed of tabbouleh.
Enjoy your main course of Atlantic Salmon paired with Pasta Amatriciana ($22) – a traditional Italian pasta with cured pork, onion and tomato with a hint of cayenne pepper.
Finish the evening with our housemade chocolate mousse ($8). This mousse is heavenly… what else would you expect from Chef Angel.
We highly encourage you to make a reservation for the evening. We do accept walk-in guests but quantity is limited of our Valentines Day Specials.
Enjoy a 3-course meal, available for just $50, when you pre-order your meal (hosted on Eventbrite). Our Valentine's Day special includes an appetizer, 2 main courses, and a dessert.
We look forward to having you and your loved one join us for the evening. See you soon!