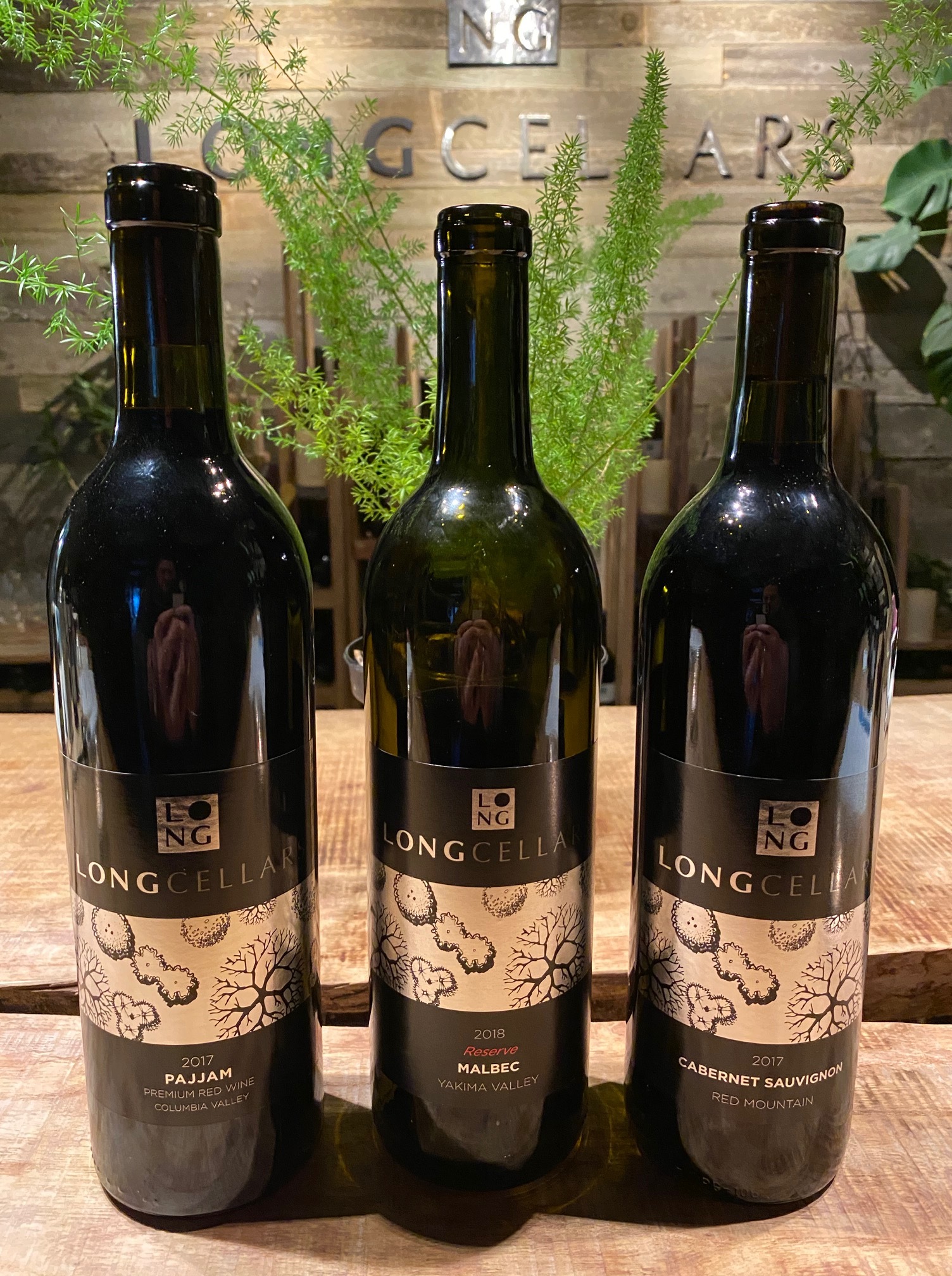 Wine Wednesday | Long Cellars | The Cottage
Wednesday March 30, 2022
5:00 PM - 8:00 PM
"Every Wednesday we feature a local winery for tastings…$5 buys you 3 tastings! Retail bottles will be available; the tasting fee will be applied toward your purchase, or enjoy a bottle with dinner for a $15 corkage fee.
Reservations are highly recommended but not required.
https://resy.com/cities/bol/the-cottage-bothell
WEEK 82 | LONG CELLARS
Long Cellars is a boutique winery located in Woodinville, Washington founded by Jason Long.
Jason became involved in the wine industry in 2006 when he began assisting several Woodinville wineries. Working with them taught Jason how to appreciate, make, and sell wine while simultaneously incorporating fun and laughter. In 2010, Jason produced his first vintage of wine and has never looked back. The primary mission at Long Cellars is to produce fine wines using Bordeaux varietals from some of the most notable vineyards in Washington. Currently, Jason is sourcing fruit from vineyards located in the Red Mountain and Yakima Valley A.V.A.s, which are two of the oldest A.V.A.s in Washington. In 2014 and 2015, Jason produced single varietal and blended wines using all 6 red Bordeaux varietals.
ABOUT THE COTTAGE
The Cottage is a full-service restaurant specializing in local, farm-to-table fare on a rotating, seasonal menu. Our full bar features a number of offerings from small, local purveyors including beer, wine, and craft cocktails. We pride ourselves on our customer service, and aim to create an experience unlike anywhere else. #72 on Yelp's Top 100 US Restaurants.
https://thecottagebothell.com/"
---
Event Cost: 5
Event Details:
Wednesday March 30, 2022 5:00 PM - 8:00 PM