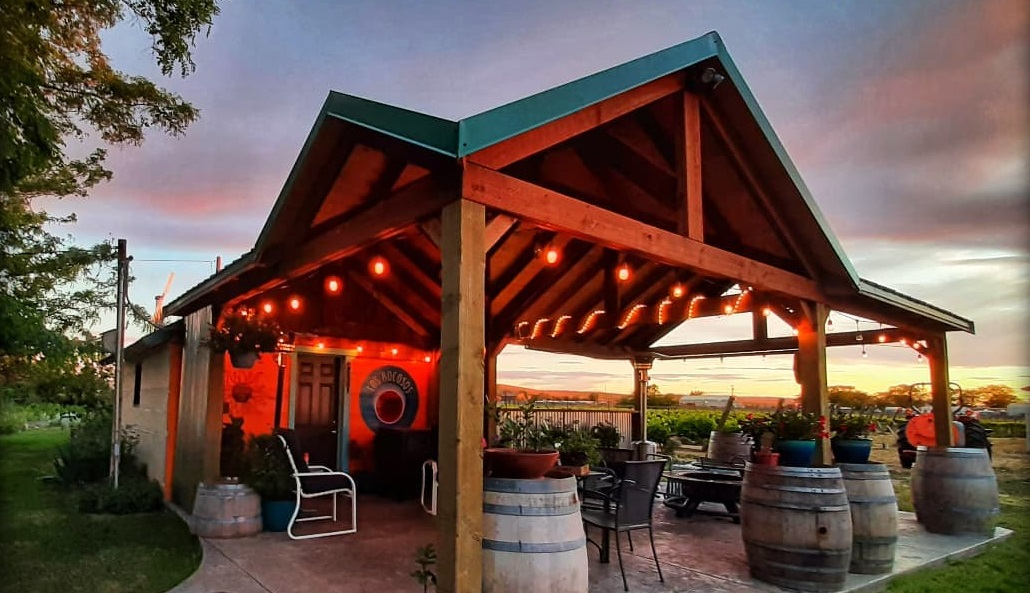 Wine Wednesday | Los Rocosos Vineyards | The Cottage
Wednesday March 23, 2022
5:00 PM - 8:00 PM
Every Wednesday we feature a local winery for tastings…$5 buys you 3 tastings! Retail bottles will be available; the tasting fee will be applied toward your purchase, or enjoy a bottle with dinner for a $15 corkage fee.
Reservations are highly recommended but not required.
https://resy.com/cities/bol/the-cottage-bothell
WEEK 81 | LOS ROCOSOS VINEYARDS
Located in the Rocks District AVA (American viticultural area) in northeastern Oregon, the grapes are sustainably grown and are noted for their minerality and concentration of flavors due to the unique terroir. The Rocks District AVA is perhaps the most interesting and challenging of areas in which to grow grapes. The vintages produced by the wineries in this region have consistently won awards and offer premium wines to people who know what they want.
Los Rocosos currently grows Grenache, Mourvedre , Viognier, Grenache Blanc, Syrah, and Sangiovese grapes and makes wine. It also provides lodging for people seeking to experience the wineries and geography of the Walla Walla American Viticultural Area (AVA)
Los Rocosos is a working vineyard and winery that offers a dog-friendly home base for travelers seeking to enjoy the Walla Walla Valley of Southeastern Washington and Northeastern Oregon. They are near two major airports and communities that focus on wine and food.
ABOUT THE COTTAGE
The Cottage is a full-service restaurant specializing in local, farm-to-table fare on a rotating, seasonal menu. Our full bar features a number of offerings from small, local purveyors including beer, wine, and craft cocktails. We pride ourselves on our customer service, and aim to create an experience unlike anywhere else. #72 on Yelp's Top 100 US Restaurants.
https://thecottagebothell.com/
---
Event Cost: 5
Event Details:
Wednesday March 23, 2022 5:00 PM - 8:00 PM