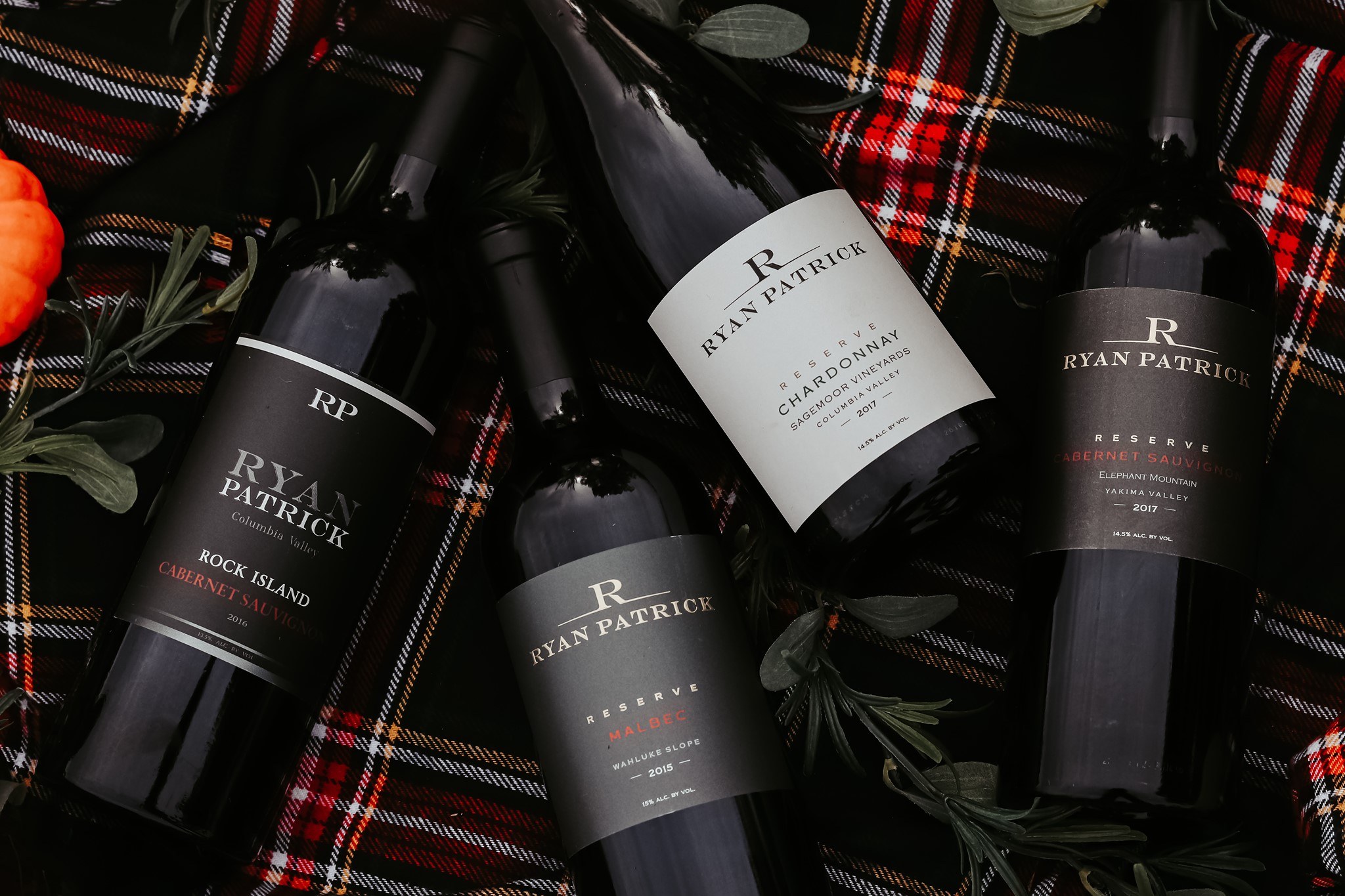 Wine Wednesday | Ryan Patrick Wines | The Cottage
Wednesday January 20, 2021
5:00 PM - 8:00 PM
Wine Wednesday No. 23. Each week we'll be featuring a local winery for tastings…$5 buys you 3 tastings! Retail bottles will be available; the tasting fee will be applied toward your purchase, or enjoy a bottle with dinner for a $15 corkage fee.
Reservations (https://resy.com/cities/bol/the-cottage-bothell) recommended but not required.
We welcome Ryan Patrick Wines to The Cottage! From its beginnings as a family winery named after its grape-growing family founders' two sons, to today's incarnation as a Columbia Valley AVA star with a Leavenworth landmark tasting room, Ryan Patrick will continue to make approachable wines with a serious edge.
Intuitive winemaking is the art of letting the fruit speak for itself. It's minimalist intervention combined with consistency of style. That's the heart of the Ryan Patrick promise: artisanal winemaking where the grape is at the center. Many wineries use static recipes for their wines; instead, the winemaking team, headed by Kendall Mix, does daily fermentations with different yeast or temperatures to achieve a specific effect.
Batch-tinkering approaches have resulted in varietals and blends that have justifiably become famous for how they out-perform their price point. Ryan Patrick is known for its Naked Chardonnay, Redhead Red and Rock Island Red labels, and for its Reserve wines.
ABOUT THE COTTAGE
The Cottage is a full-service restaurant specializing in local, farm-to-table fare on a rotating, seasonal menu. Almost everything is made in-house, and we frequently know the farm from which the ingredients hail! Our full bar features a number of offerings from small, local purveyors including beer, wine, and craft cocktails. We pride ourselves on our customer service, and aim to create an experience unlike anywhere else.
https://thecottagebothell.com/
---
Event Cost: $5
Event Details:
Wednesday January 20, 2021 5:00 PM - 8:00 PM