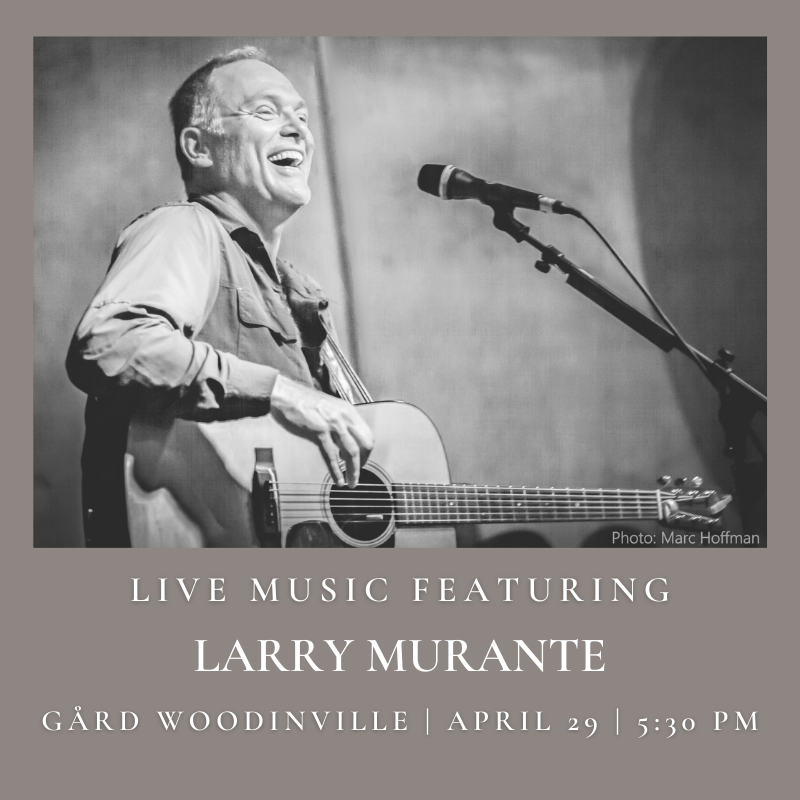 Live Music Featuring Larry Murante
Saturday April 30, 2022
6:00 PM - 8:00 PM
It's going to be a great evening with live music featuring Larry Murante!
Larry Murante has been performing, writing, recording, and touring regionally and nationally for over two decades. He has released four CD's and has contributed tracks to several compilation projects—among them Seattle Performing Songwriters and Christine Lavin's Just One Angel.
His credentials include over two dozen major music awards plus many hundreds of performances at house concerts, festivals, concert series, wineries, restaurants, pubs, parties, weddings, churches and radio interviews.
No cover fee, all ages welcome. Reservations recommended but not required. To make yours, visit: https://www.gardwine.com/book-online
---
Event Cost: No Fee
Event Details:
Saturday April 30, 2022 6:00 PM - 8:00 PM