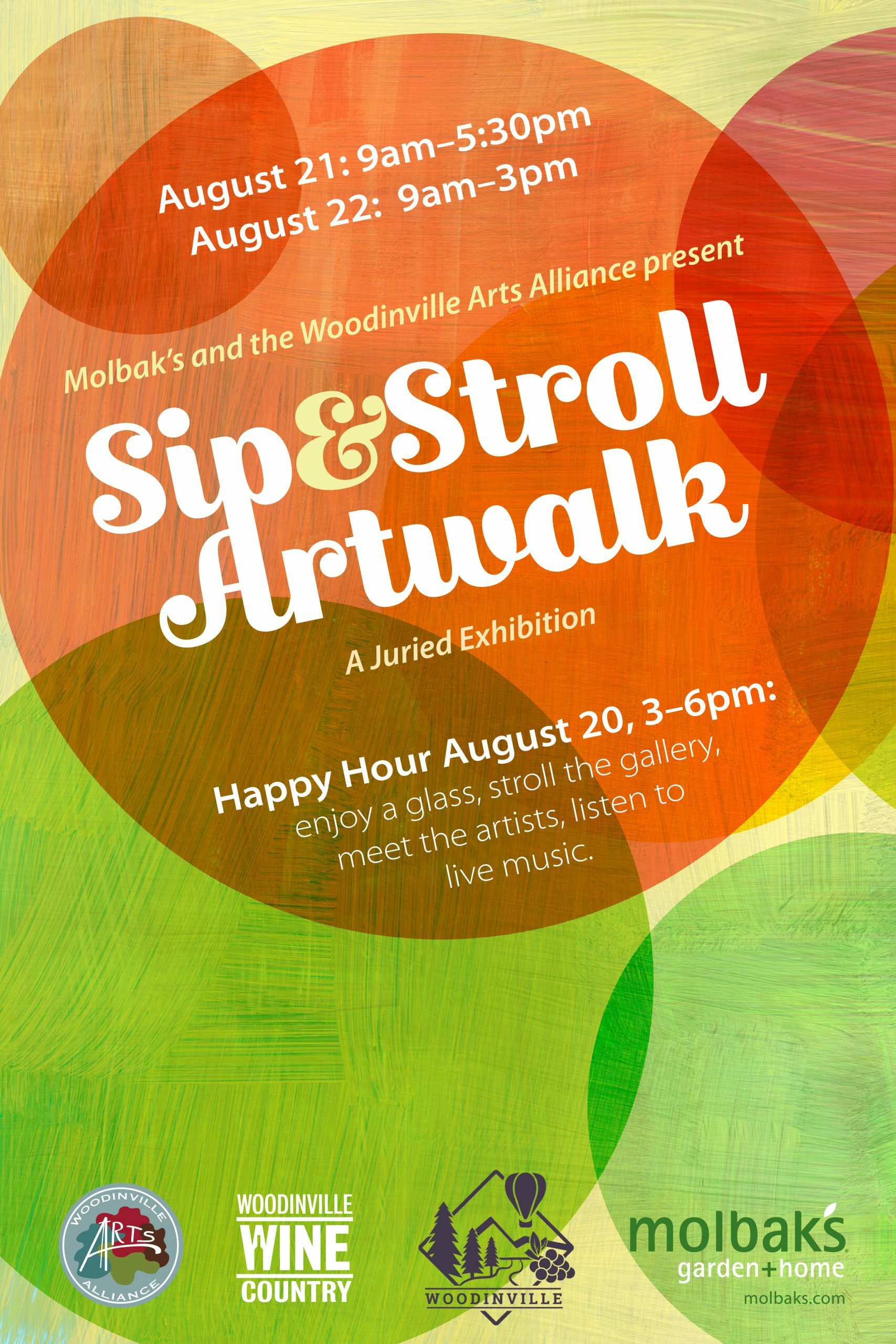 Sip & Stroll Art Walk
Friday August 20, 2021
3:00 PM - 6:00 PM
Woodinville Arts Alliance & Molbak's present the 2021 Sip & Stroll Art Walk!
A Juried Member' Exhibition | Juried by Liana Bennett
August 20 – 22, 2021
On August 20th, from 3-6pm, enjoy an Art & Wine Event at Molbak's Garden + Home with live music and awards presentations.
Woodinville Arts Alliance presents a members-only juried art show to be on display at Molbak's. We'd like you to join us! Feel free contact us via email show@woodinvilleartsalliance.com, or call 425-213-6367 with questions or comments.
Each artist may submit up to 3 pieces (more info in prospectus)
created within 2 years of the show date
Submission fees: $25 for one artwork, piece, or image entry, $30 for two entries, and $35 for three entries.
All works must be original and for sale
All participating artists MUST be members of the Woodinville Arts Alliance. Annual membership is $39
Entries due by July 24th
Event Details:
Friday August 20, 2021 3:00 PM - 6:00 PM
Molbak's Garden + Home
Woodinville, 98072