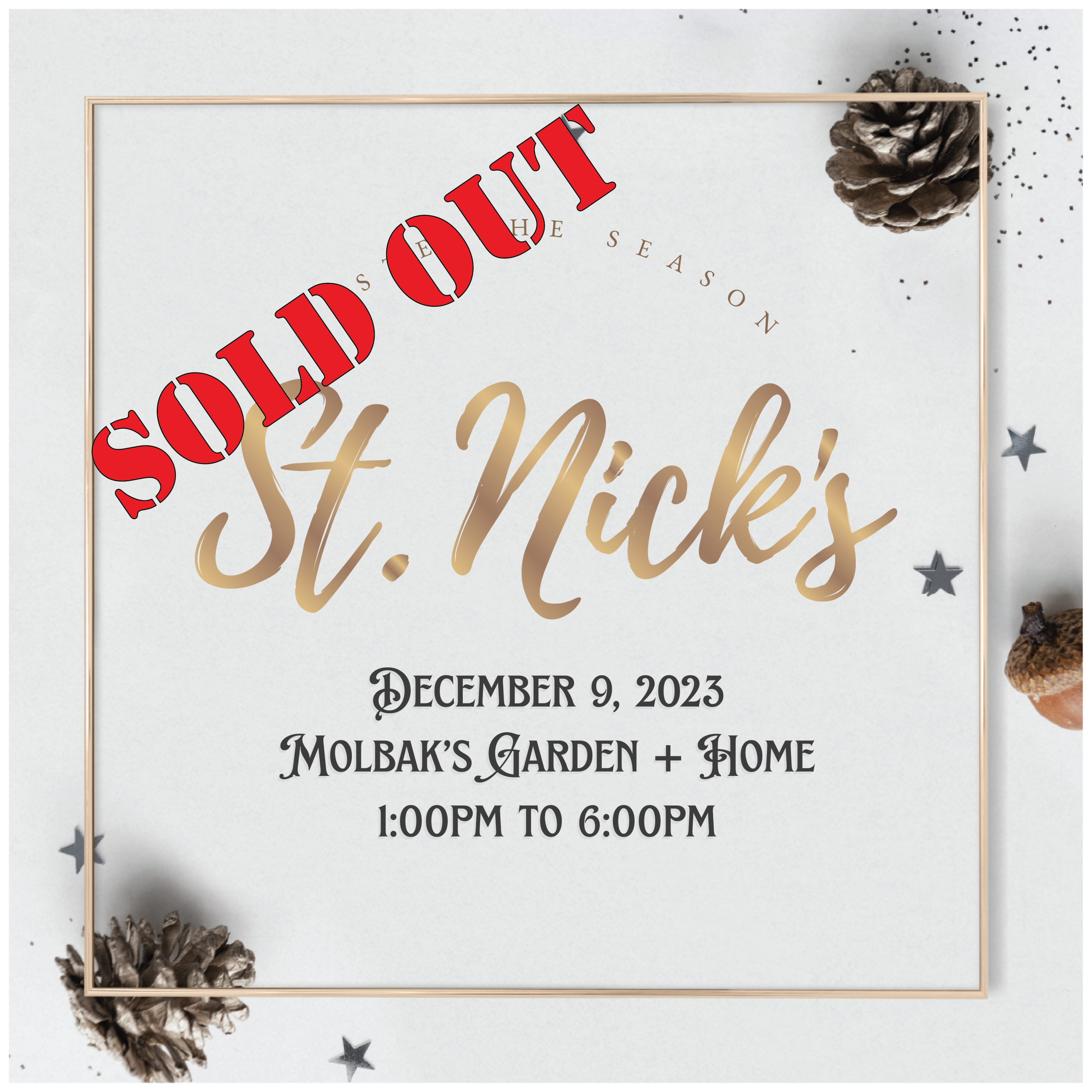 St. Nicks
Saturday December 9, 2023
1:00 pm - 6:00 pm
Woodinville Wine Country kicks off your Yuletide festivities with a one-day event of tasting, toasting, and celebrating at St. Nick's & Molbak's Holiday Market. Experience Molbak's legendary holiday displays and incredible gift selection while shopping and tasting sixteen wineries as they pour their finest offerings. Additionally, there will be local food vendors pairing delicious bites with Woodinville wines.
There's no better excuse for getting together with friends and getting into the season. Who knows, you may even discover new favorites and find holiday gifts just in time for your parties!
To complement the spirit of the season, we also wish to emphasize safety. With so many tasting experiences here, we ask that you designate a non-drinking driver. You can even turn the weekend into a holiday staycation when you book a Sip & Stay package with Begin at Bothell (beginatbothell.com/offers/sip-and-stay/).
Tickets:
General Admission (GA) Online Advanced Tickets: $50
Early Bird Tickets: $45
Price includes one wine glass, seven (7) drink tickets, and three (3) food tickets. Extra drink and food tickets will be available for purchase.
Participating Wineries and Distilleries:
Ancestry Cellars, Baer Winery, Brian Carter Cellars, DeLille Cellars, J. Bookwalter Winery, LaShellé Wines, Lauren Ashton Cellars, LOVE THAT RED WINERY, Michael Florentino Cellars, Northwest Spirits, Page Cellars, Panther Creek Cellars, Sky River Mead, Three of Cups Winery, and Wohlfert Craft Distilling.
Event Details:
Saturday December 9, 2023 1:00 pm - 6:00 pm
Molbak's Garden+Home
13625 NE 175th St.
Woodinville WA, 98072