When you think of Woodinville Wine Country your mind might immediately conjure images of world-class wineries and tasting rooms but there's more to this picturesque region than just the stellar grape juice. Woodinville is home to a diverse range of craft breweries, each offering its unique flavors and experiences. While wine enthusiasts flock to this region, beer aficionados have plenty of reasons to visit as well. The craft beer culture in Woodinville is booming, making it a perfect destination for those looking to celebrate National Drink Beer Day. Here are a few of our favorites:
Beardslee Public House
One of the gems in Woodinville's craft beer scene is Beardslee Public House, located in Bothell. This brewery takes pride in its rich history and logging industry heritage. They pay homage to this history by naming their beers after historical figures and logging terms, creating a unique connection between the past and the present. Check out some of their current featured lineup including the Greenleaf IPA, Wilson Marzen and Beardslee's 8th Anniversary Ale (Brackett Scotch Ale). Check them out: https://beardsleeph.com/
Our Current Favorite: Patch Cut Pumpkin Ale. As their current seasonal offering, this ale captures the essence of a pumpkin pie in a glass. It's a smooth and spicy brew with classic pie spices and a hint of pumpkin meat, perfect for autumn sipping. With an IBU of 25 and 7.1% ABV, it's a must-try for those who love seasonal flavors.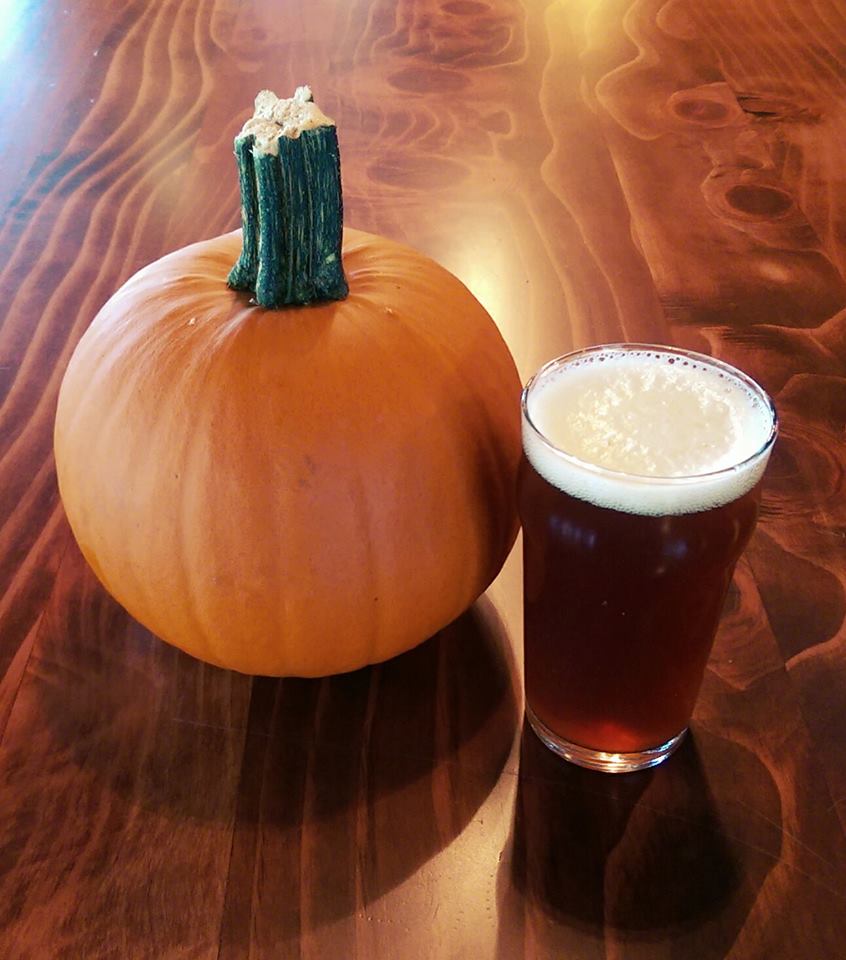 McMenamins Anderson School
McMenamins Anderson School is where history, innovation, and community come together, inviting guests to become a part of its rich narrative. The establishment, originally constructed as a school in 1931, has evolved into a multifaceted gem. Notably, the brewery is a focal point of pride, offering a range of distinctive and creatively crafted beers that pay homage to the site's heritage while delivering exceptional taste experiences. Amidst this diverse campus, which includes unique bars, restaurants, comfortable guest rooms, enchanting gardens, and a movie theater, McMenamins Anderson School remains deeply committed to offering outstanding food and drinks, hosting memorable events, and showcasing local talent. This enduring dedication fosters meaningful connections within the community, making it the perfect destination for a weekend getaway, an event venue, or a relaxing retreat with friends. Check them out: https://www.mcmenamins.com/anderson-school
Our Current Favorite: Terminator Stout. Delivering a robust experience with flavors of dark roasted malt, chocolate, and coffee, complemented by a subtle bitterness. This 6.45% ABV stout offers a harmonious blend of rich, velvety notes that will satisfy fans of dark, full-bodied beers.
Hop and Seed Brewing Company
Founded in 2010, Hop and Seed Brewing Company is a family-owned brewery that takes pride in crafting delicious and fresh small-batch beers. Head brewer Dru Seed is dedicated to delivering a diverse array of flavors to please every palate. From the Maltby Pilsner to the Glacier Haze IPA, there's something for everyone at this Woodinville gem. Now open Friday-Sunday, read more at hopsandseed.com
Our Current Favorite: New Zealand Pilsner offers a refreshingly crushable experience with its light body and the use of homegrown Motueka and Nelson Sauvin hops. This pilsner promises a tropical delight at 5.2% alcohol by volume, making it an ideal choice for those seeking a light and flavorful brew.
crossbuck brewing
New to Woodinville, Crossbuck Brewing at the Old Schoolhouse extends a warm invitation to patrons seeking a harmonious blend of traditional and innovative craft beers. Their cozy taproom, family-friendly menu, and signature brews create a delightful experience. Partnered with Walla Walla Steak Co., they share a kitchen and a dedication to warm hospitality, offering a unique space where old and new worlds collide seamlessly for every visitor to enjoy. Visit at: https://crossbuckbrewing.com/woodinville-wa/
Our Current Favorite: Hazy Schmazy, Hazy IPA. Get the best of both worlds with flavors of tropical beaches with mango, passionfruit, guava, and pineapple, and a pine-scented forest hike. It's a little bit confusing but a lotta bit tasty. ABV %: 6.5 | IBU: 50
Watts Brewing – A New Addition
Exciting news for beer enthusiasts! Watts Brewing is set to open in Woodinville on September 30th. This brewery promises to bring even more craft beer goodness to the region, further solidifying Woodinville as a must-visit destination for beer lovers. Check them out: http://wattsbrewingcompany.com/
Our Current Favorite: Leafcutter. A Kölsch-style beer with a 5.1% ABV, draws inspiration from central Europe and Köln, Germany. It features delicate pilsner malt leading to a crisp finish with prominent hop bitterness, enriched by Washington-grown Simcoe hops, offering layers of floral, apricot, and pine nuances that elevate it beyond standard lagers.
—
While Woodinville Wine Country is rightfully celebrated for its incredible wine, it's worth noting that this region has a lot more to offer. The craft beer scene in Woodinville is thriving, and National Drink Beer Day provides the perfect opportunity to explore it. Whether you're sipping on a pumpkin ale at Beardslee Public House, discovering unique brews at Hop and Seed Brewing Company, or excitedly anticipating the opening of Watts Brewing, there's no shortage of beer-related adventures to embark upon in Woodinville. So, raise your glass and toast to National Drink Beer Day in this unexpected but delightful beer haven. Cheers!